About Us: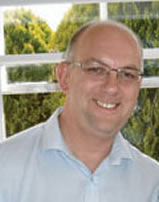 CareersIVYou was set up and is managed by Ian Viner who has over 30 years Management experience gained in a variety of small to medium sized companies covering a wide range of industries. Ian has a broad range of leadership, coaching and mentoring skills.
In recent years Ian has used these skills both within companies and independently to assist a wide range of people in their job search as well as cope with redundancy.
With experience of Professional Outplacement training, Ian has expertise in and understanding of how to successfully negotiate the job market, using an empathic and supportive approach to achieve results.
Covering a wide range of backgrounds from first time job seekers to experienced executives, and across a broad spectrum of markets, CareersIVYou has successfully assisted numerous clients including Students, Office Administrators, Sales Managers, Financial Controllers, Business Analysts and Company Directors.